Starting from 1947, HANNOVER MESSE now has become the most important trade show in the manufacture industry. Every year, companies from all around the world come together to show off their recent achievements in pursuit of advancement.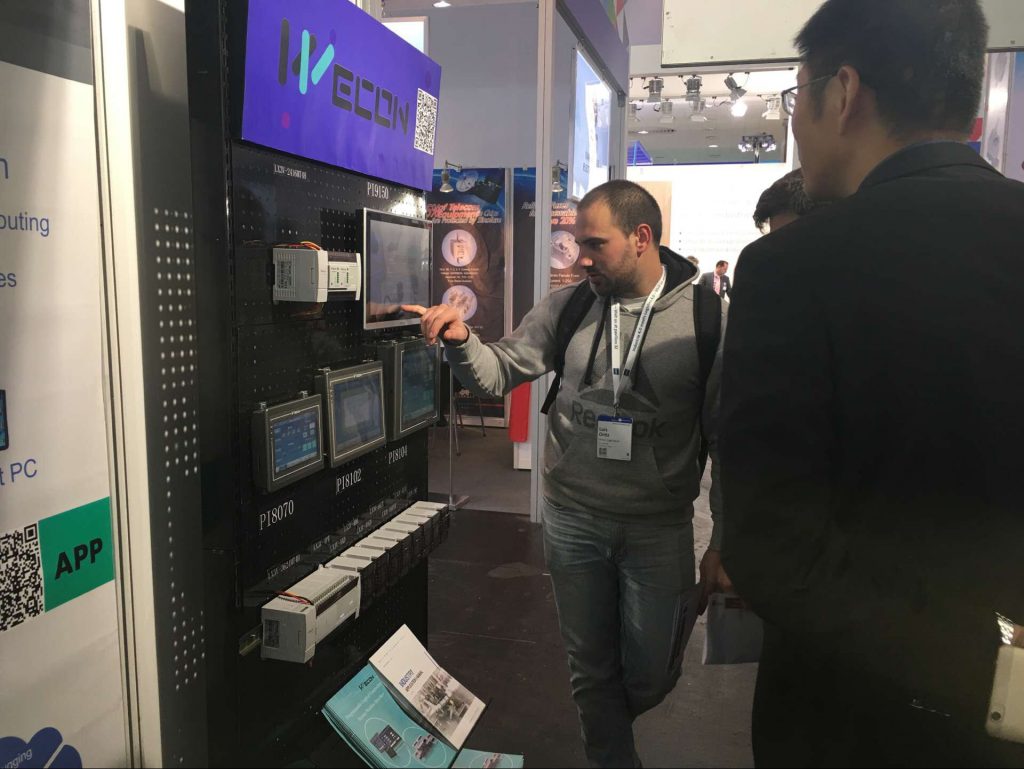 Since the focus shifting onto international market from 2010, WECON has been committed to provide products that would meet expectations of clients from all over the world. After a few years of exploring in European market, and now read to dig deeper, WECON comes to HANNOVER this year to meet more potential customers and seek to expand its growing influence. WECON is so excited to set up a stand in Hall 11 to show the world its products of all lines: HMI PI3000/PI8000/PI9000 series and PLC LX3V series, etc.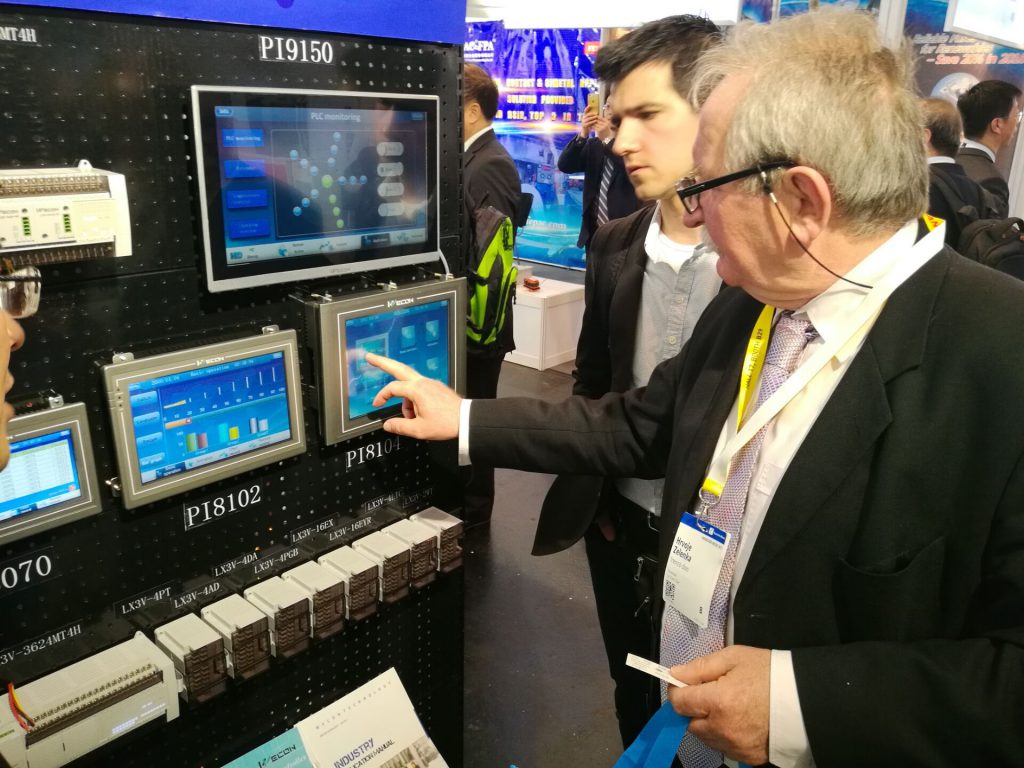 Many visitors are lured in by the beauty of our HMI PI9000 Series which is going off the shelf like a hot potato all around the world. With higher resolution and bigger screen, fancier exterior design, quality build, I guess it's hard not to. It turns out the cloud-based mobile access, which is supported on both PI9000 Series and more budget friendly PI8000 Series, is what people have most questions about. It's very exciting for visitors from different industries when they found out the possibility that one can actually monitor and control their automation system, a simply DIY Home Automation system or complex big-scale factory automation system, through their phone when they are traveling and enjoying their holidays overseas. Our price range then delivers the final blow in wowing our visitors.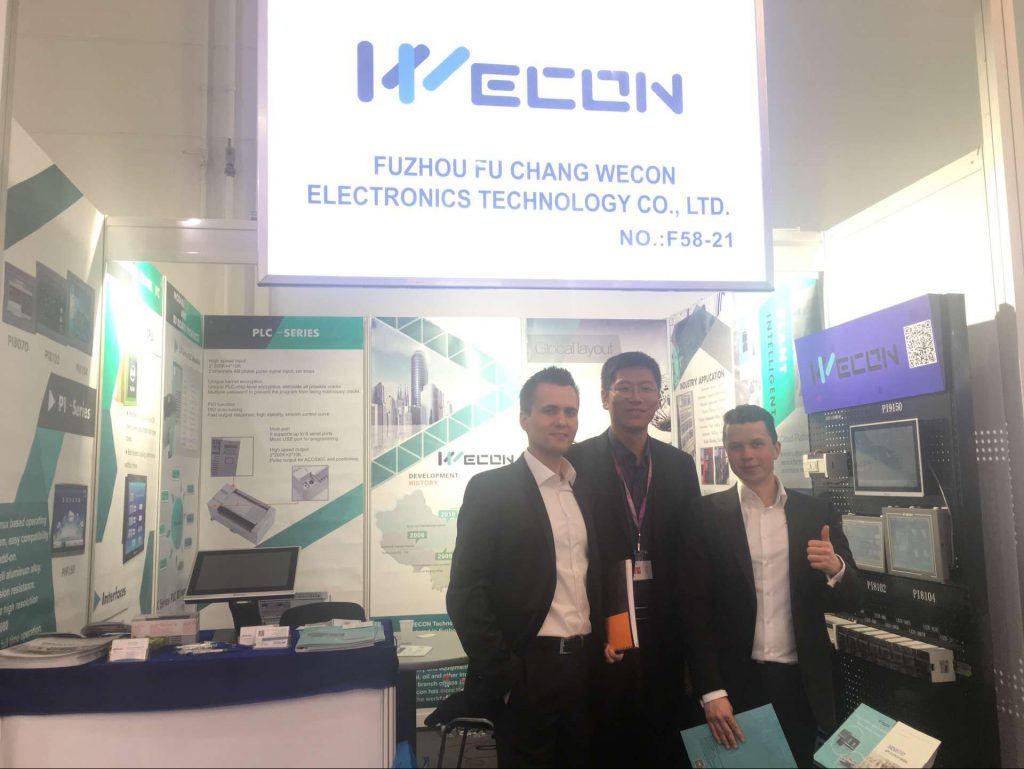 Mr. Michael and Mr. Vitaliy, Product Managers of Siemens, also pay a visit to our booth, have a talk about a possible collaboration in providing low-end solutions to cost-conscious customers.