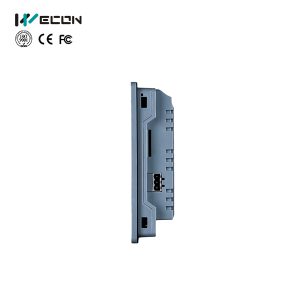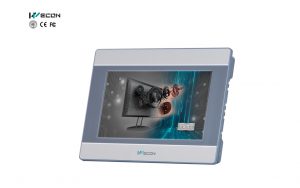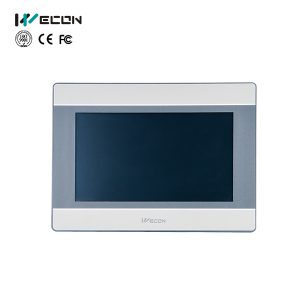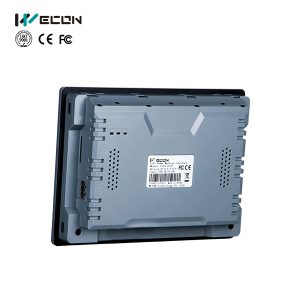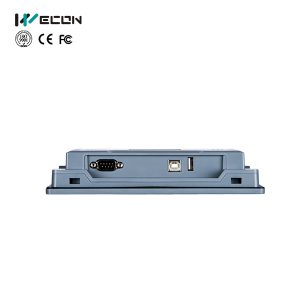 Model Number: Levi2070
Main Features:
7″ TFT Touch Screen
32-bits 300MHz RISC
800*480 in resolution
1 Com Ports for RS232/RS485/RS422
No CAN, TTS and ETHERNET port

201.0*147.0*39.0 in dimensions
Script support for simple computation and background timers
Data retention in case of restart and power failure.
Easy configuration to work with all brands of PLC through MODBUS and other protocols
Buy Now:
Relevant Downloads:
Sample Projects, Codes and Tutorials:
It's never been easier to take matter into your own hands and develop your own program now with WECON's help. Trust WECON and make sure you won't get dragged into the bottomless pit of putting in more and more money each year to simply accommodate to new changes that you can't avoid.
WECON has two series of HMI screens. While PI Series has modern technical development and future applications in mind, Levi Series is the one that features only essential functions, no-frills design and boasts  good enough quality while having cheap enough prices.
LeviStudio is the software platform for LeviSeries to develop your own applications. Although a bit of knowledge in VBA would be helpful, you don't need to know any programming languages to use LeviStudio in most of the scenarios. LeviStudio has in-built support for Modbus, CAN, and most of the communication protocols for talking to major PLC players' products. You can also use your own protocol if you so wish.
As WECON goes all out to make it possible for customers with or without programming experiences to use the IDE without much of a learning curve, we strongly encourage all our customers try to develop their own applications so that any modifications can be easily done at any time required. We have Software Engineers ready to assist in solving any problems you might come across. But if you simply just want to spend time in doing better things both WECON and us can do the job for you at a low rate.