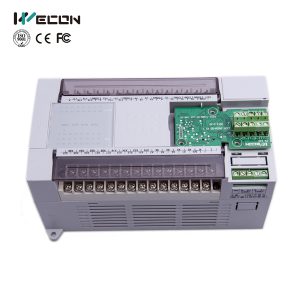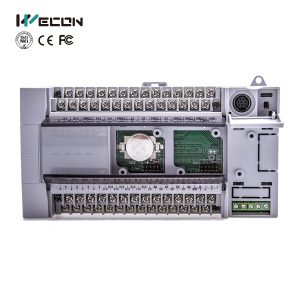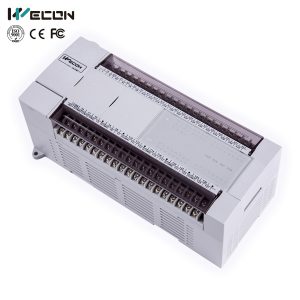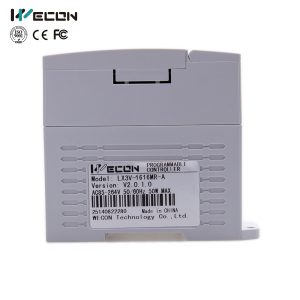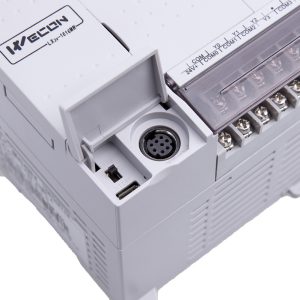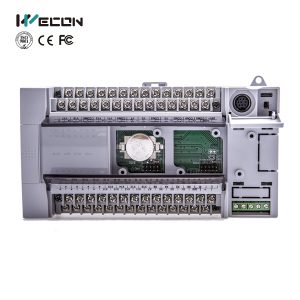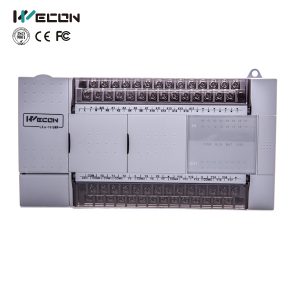 Buy Now:
Relevant Downloads:
Sample Projects, Codes and Tutorials:
Comparison of WECON 4 Series of PLCs:
LX3V
LX3VP
LX3VE
LX3VM
N:N Networking
NO
YES
YES
YES
4-axis High-speed

Pulse Generating

2*200 khz

2*100 khz

Altogether must be

less than 400 khz

4*200 khz
4*200 khz
4*200 khz
Ladder

Programming Memory

16k
64K
32k
32K
S-Curve

In Accel & Deccel

NO
NO
YES
YES
Jerk pulse
NO
NO
YES
YES
E-Cam
NO
NO
YES
YES
Circular Interpolation
NO
NO
NO
YES
In WECON's PLC world, LX3V is the basic model. LX3VP takes a step higher in terms of specifications, and LX3VE/LX3VM targets customers with more advanced motion control, such as CNC. As the entry model with 16K of programming memory, LX3V supports PID control, High Speed Counting, High Speed Pulse Outputs, Core encryption etc.
Our PLC adopts a modular design so that you only need to buy what you need, with no money wasted. For weighing, temperature measuring, Analog to Digital, Digital to Analog, PID Control etc etc, please refer to Extension Modules and clip-on Expansion Cards.
It's never been easier to take matter into your own hands and develop your own program now with WECON's help. Trust WECON and make sure you won't get dragged into the bottomless pit of putting in more and more money each year to simply accommodate to new changes that you can't avoid.
With LX3V, you can choose sub-models with input/output numbers ranging from 8/6 to 36/24 to fit different project scales and requirements.
For every sub-model, there's the choice of AC power supply(85-265V) or DC power supply(24V), also the choice of relay or transistor output card, or mixed card with two channels of transistor, the rest being relay.
While all sub-models support one or two clip-on BD boards, sub-models with 12 outputs and more can also support as many as 16 extension modules to enhance its capacity and capabilities.
All sub-models include two channel of high-speed counting. Sub-models with mixed outputs and transistor outputs have 2 or 4 channels of high-speed pulse outputs, depending on its model number.
All sub-models have two COM ports, with one dedicated to HMI connection, another one for other RS485/RS422/RS232 communication requirements.
WECON PLC Editor is the proprietary software for you develop your own logic or code to run on LX3V PLC. As WECON goes all out to make it possible for customers with or without programming experiences to use the IDE without much of a learning curve, we strongly encourage all our customers try to develop their own applications so that any modifications can be easily done at any time required. We have Software Engineers ready to assist in solving any problems you might come across. But if you really don't want to spend time in it, both WECON and us can do the job for you at a low rate.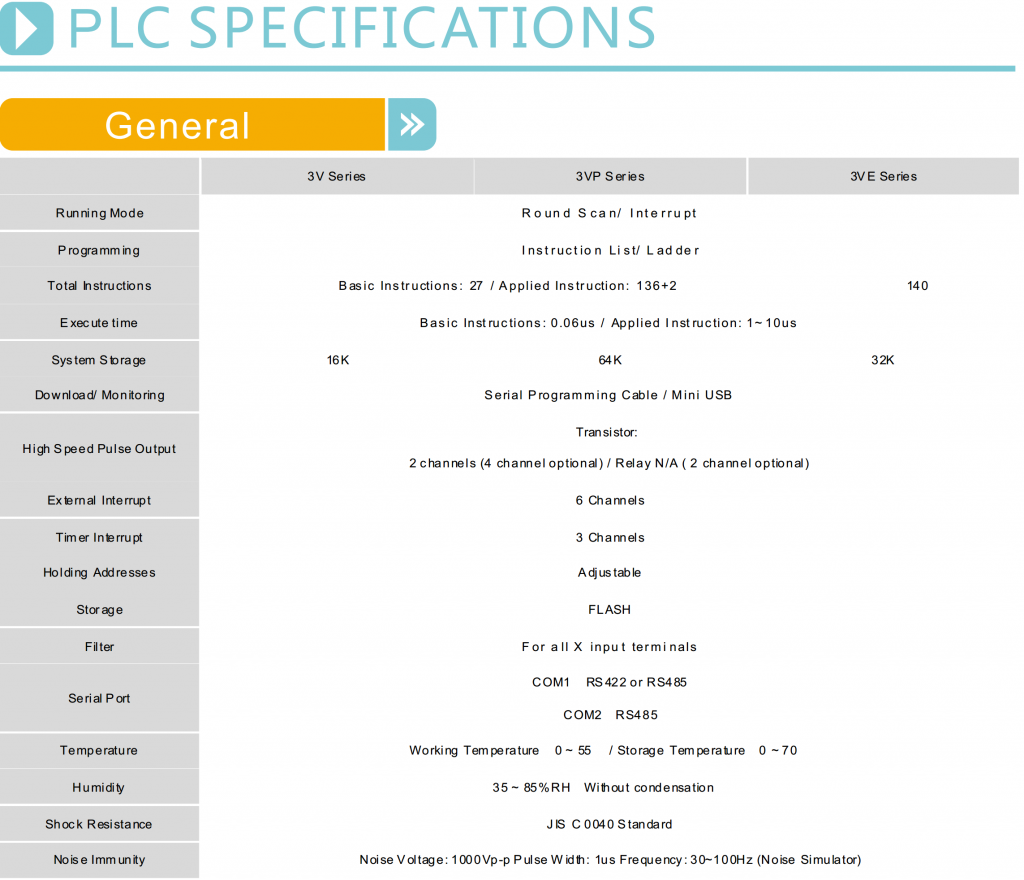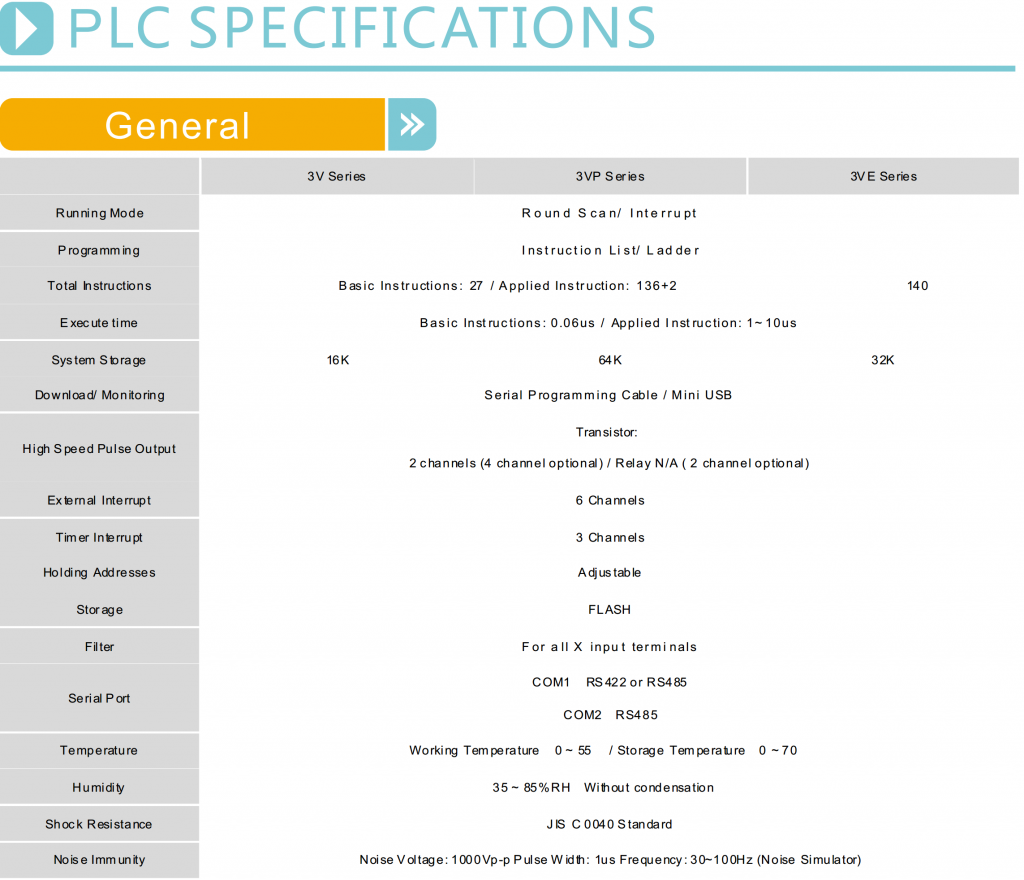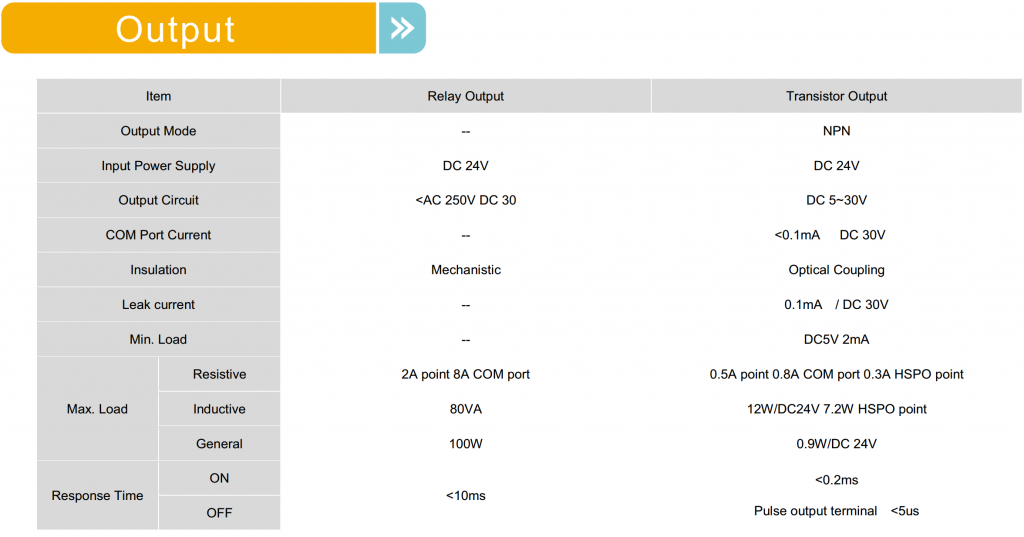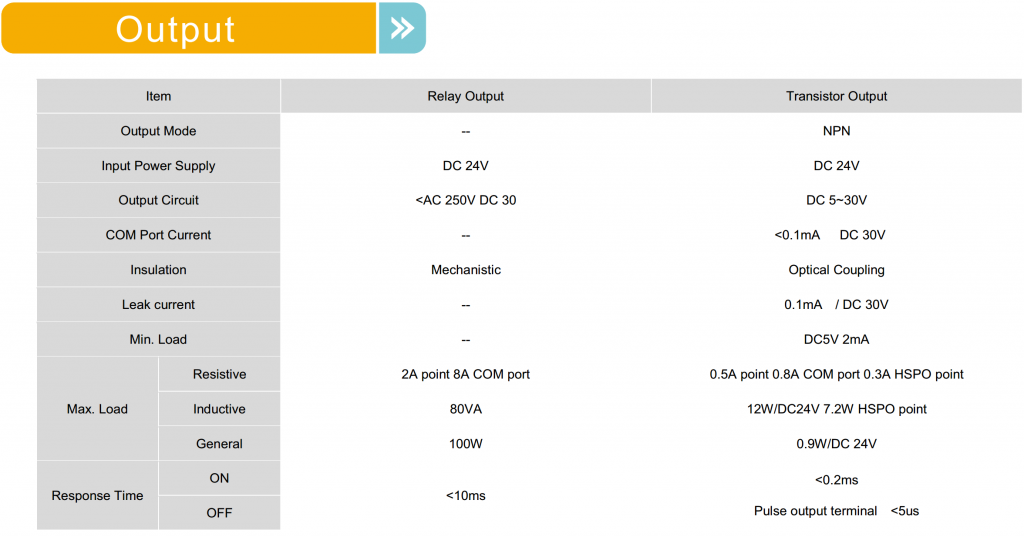 Buy Now: