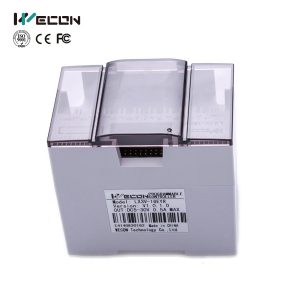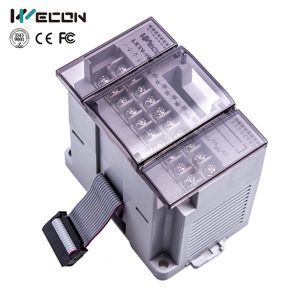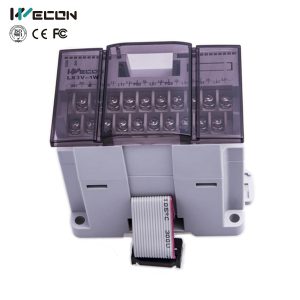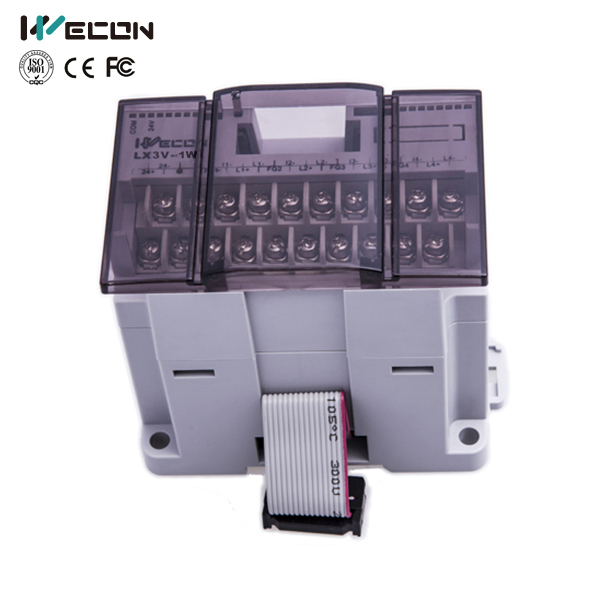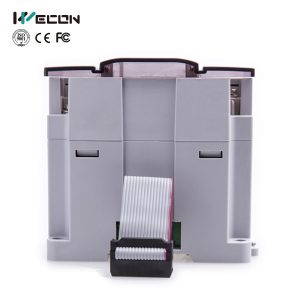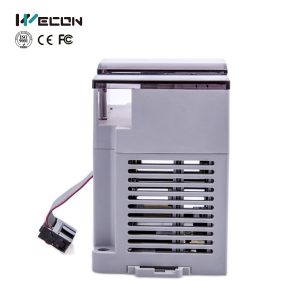 Buy Now:
Relevant Downloads:
Extension modules are a way to increase PLC's capacity and capabilities. Only PLC models with 12 or more outputs can use extensions. Without extra power supply, one PLC can support up to 16 analog extension modules, or 8 digital modules.
Add-on Expansion card is another way to expand PLC's capacities and capabilities.
It's never been easier to take matter into your own hands and develop your own program now with WECON's help. Trust WECON and make sure you won't get dragged into the bottomless pit of putting in more and more money each year to simply accommodate to new changes that you can't avoid.
| MODULES | DESCRIPTION |
| --- | --- |
| LX3V-8EX | 8 Digital Inputs |
| LX3V-8EYT | 8 Digital Outputs (Transistor) |
| LX3V-8EYR | 8 Digital Outputs (Relay) |
| LX3V-16EX | 16 Digital Inputs |
| LX3V-16EYR | 16 Digital Outputs (Relay) |
| LX3V-16EYT | 16 Digital Outputs (Transistor) |
| LX3V-1WT | 1 * Weighing (24bit) |
| LX3V-2WT | 2 * Weighing (24bit) |
| LX3V-1WT_L | 1 * Weighing (16bit) |
| LX3V-2WT_L | 2 * Weighing (16bit) |
| LX3V-4PGA | 4 channels high-speed output (2000KHz), support trapezoidal / S-type acceleration and deceleration, dual-speed positioning. |
| LX3V-4PGB | 4 channels high-speed output (200KHz), support trapezoidal acceleration and deceleration. Support single-speed positioning. |
| LX3V-4AD | 4 Analogue Inputs |
| LX3V-4DA | 4 Analogue Outputs |
| LX3V-4PT | 4 * RTD (PT-100) inputs |
| LX3V-4TC | 4 * analog thermo-couple inputs |
| LX3V-4LTC | 4 * analog thermo-couple inputs with PID |
| LX3V-8iTC | 8 * isolated analog thermo-couple inputs |
| LCM-16EX Remote IO | 16 Digital Inputs, Remote IO via RS485 MODBUS |
| LCM-16EYR Remote IO | 16 Digital Outputs, Remote IO via RS485 MODBUS |
| LCM-2WT Remote IO | 2 * Weight module, Remote IO via RS485 MODBUS |
| LCM-4TC Remote IO | 4 * thermo-couple module, Remote IO via RS485 MODBUS |
Thermo Sensor Models Supported by Thermo-resistance and Thermo-couple Expansion IO Modules: