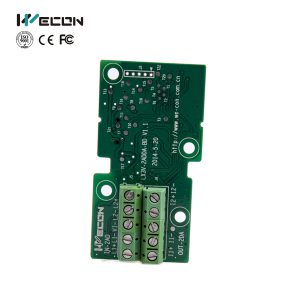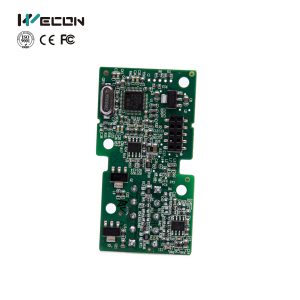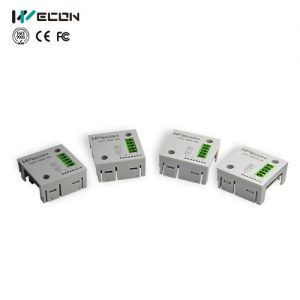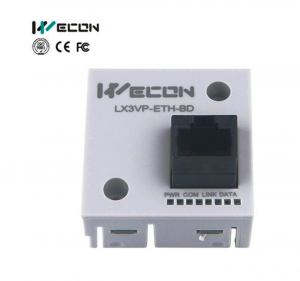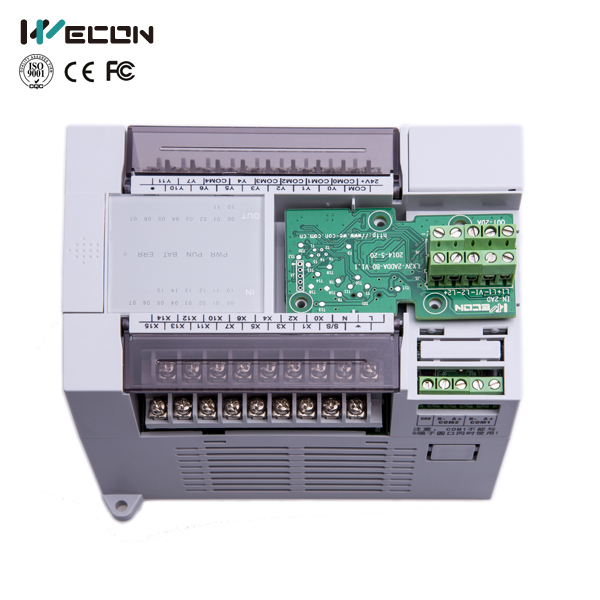 Buy Now:
Relevant Downloads:
As a add-on option, expansion card is another way to expand PLC's capacity and capabilities, aside from IO modules. Compared to IO Module, expansion card is small in size, easy to use, available to all models, but limited in options.
Expansion Modules is another way to expand PLC's capacities and capabilities.
Expansion Cards have two sizes. Cards with 4 channels are a little bigger than card with 2 channels. PLC with less than 16 inputs/16 outputs can fit on only 1 card. PLC with 16 inputs, 16 outputs and more have enough room to fit on either two small cards, or 1 big 1 small cards. In other words, 2 expansion cards with 4 channels can't be used on one PLC at the same time. If that's what you need to do, IO Module would be a practical option.
It's never been easier to take matter into your own hands and develop your own program now with WECON's help. Trust WECON and make sure you won't get dragged into the bottomless pit of putting in more and more money each year to simply accommodate to new changes that you can't avoid.
Specifications:
Resolution
Input/Output Range
Value Range
D to A
12bits
Output Current: 4~20mA
0~2000
A to D
12bits
Input Current: 4~20mA
0~2000
PT(Thermo-Resistance)
14bits
Sensor: PT100 – 100~600
-1000~6000
TC(Thermo-Couple)
14bits
Sensor: K type -100~1200
Sensor: J type -100~600
-1000~12000
-1000~6000
DAV
12bits
Output Voltage: -10~10V
-2000~2000
ADV
12bits
Input Voltage: -10~10V
2000~2000
Available Options:
| Expansion Cards | Description |
| --- | --- |
| LX3V-2AD2DA-BD | 2 * Analog inputs + 2 * Analog outputs (4-20mA) |
| LX3V-2ADV2DAV-BD | 2 * Analog inputs + 2 * Analog outputs (0-10V) |
| LX3V-2TC2DA-BD | 2 * Thermo-couple Temperature Inputs + 2 * Analog Outputs |
| LX3V-2PT2DAI-BD | 2 * PT100 Temperature Inputs + 2 * Analog Outputs (4-20mA) |
| LX3V-2PT2DAV-BD | 2 * PT100 Temperature Inputs + 2 * Analog Outputs (0-10V) |
| LX3V-4ADI-BD | 4 * Analog Inputs (4-20mA) |
| LX3V-4ADV-BD | 4 * Analog outputs (0-10V) |
| LX3V-2PT-BD | 2 * RTD (PT100) Temperature Inputs |
| LX3V-2TC-BD | 2 * Thermo-couple Temperature Inputs |
| LX3V-2ADI-BD | 2 * RTD (PT100) Temperature Outputs |
| LX3V-2ADV-BD | 2 * Thermo-couple Temperature Outputs |
| LX3V-2DAI-BD | 2 * RTD (PT100) Temperature Inputs |
| LX3V-2DAV-BD | 2 * Thermo-couple Temperature Inputs |
| LX3V-2PTS-BD | 2 * RTD(PT100) Temperature Input. Range: -190~600℃, Precision: 0.025℃~0.05℃ |
| LX3V-ETH-BD | Ethernet Port |
| LX3V-2RS485-BD | 2 * RS485 Ports |